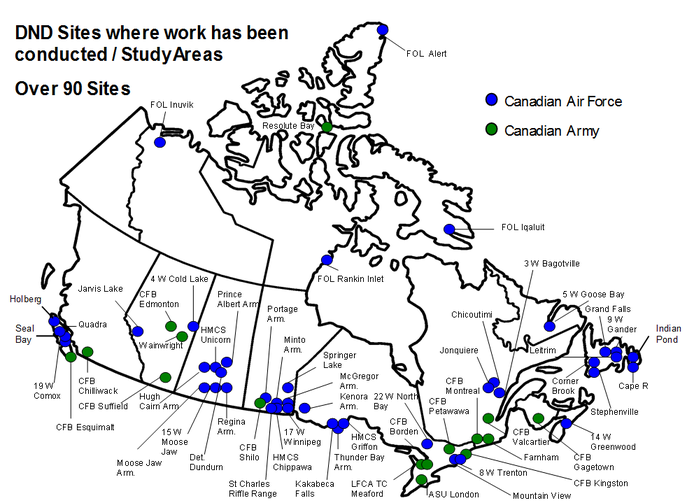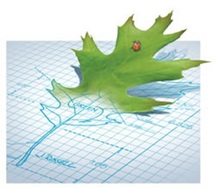 Background

The Royal Military College (RMC) Green Team was founded by Dr. Nicholas Vlachopoulos in 2005. The Green Team's function is to provide multidisciplinary assistance to support the environmental needs of the Department of National Defence (DND) and the Canadian Forces (CF). Within DND, the RMC Green Team has conducted projects ranging from small, site-specific projects to multiple complex, multi-year programs that are strategic in nature and area-wide in scope.

This RMC Green Team was created on the heels of RMC's highly successful Sewage and Water Treatment Plant Optimization Program (ST/WTPOP). The goal of this optimization program was to provide DND staff with the skills, knowledge, and experience to achieve and sustain optimized performance from existing sewage treatment plant infrastructure in an economical manner. In all, seven sewage treatment facilities and fourteen water treatment facilities were evaluated, spanning nine provinces within Canada. The efforts at the Bases and Wings resulted in improved performance and brought effluents better into compliance with federal, provincial and local guidelines and objectives. The program saved an estimated $12M in capital costs and $385K in annual operating costs.

Due to the successes of the ST/WTPOP, it was decided to apply the lesson's learned, approach, and skills to DND's environmental issues. Under the Government of Canada's Federal Code of Environmental Stewardship, DND must take all reasonable measures to ensure the protection of the environment. As such, DND has been proactive in developing and implementing environmental initiatives geared towards protecting the environment from the day to day activities of the Canadian Forces. Working within this framework, the RMC Green Team, has been conducting environmental projects at CF Wings and Bases in order to study, assess and address environmental issues common to most Canadian Forces infrastructure installations.

Philosophy

To marry up the subject matter experts that reside at the Royal Military College (RMC) of Canada with the issues and problems facing DND and the CF.

Approach

The RMC Green Team provides a unique approach. This method of problem-solving and investigation not only addresses the technical issues at CF locations, but an overarching operational approach is used to assess a particular problem. This incorporates a research-based approach of monitoring, assessment, data interpretation and an optimization of management, administration, operations and maintenance (at all levels).

Objectives

The aim of the RMC Green Team is to promote DND as a leader amongst government departments in protecting the environment by utilizing innovative approaches to common environmental issues with a view to reducing the strain on the environmental branches. The team uses task-tailored expertise from RMC, Queen's University and industry to ensure solutions are achieved and sustained.





---